Yeah, no. I wanted to read this author's books, until this happened: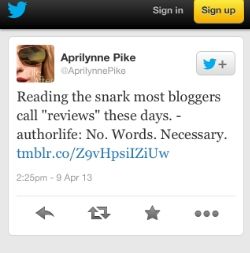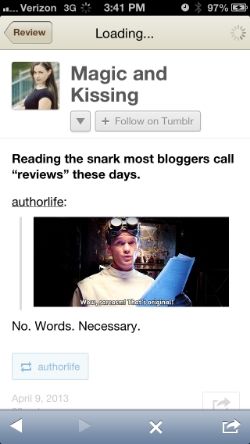 So, no. Any author who thinks that bloggers only know how to write snarky reviews - and that what sort of reviews bloggers write is their business to comment on - will never see a dime of my money. Reviewers are people, and we are able to speak our OPINIONS in reviews. As long as we don't attack the author (which jeez, people, just DOON'T do that) any author should be happy folks are reading his/her books. If you are going to be ungrateful about it, for the love of chocolate sauce, DON'T publicize that fact online.
This is one author I will never read.